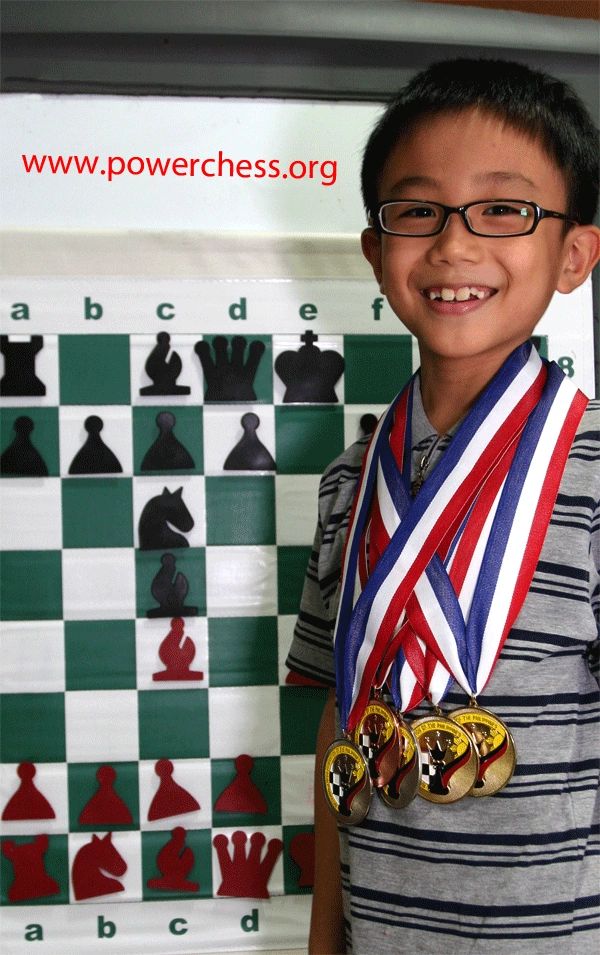 FIDE Master Tin Jingyao

10 year old Tin Jingyao's stellar improvement in chess coincided with him beginning training with PowerChess Asia Pte Ltd in 2009. His father and PowerChess Asia were confident that we could help Jingyao bring his chess to a much higher level. In the past year (2010), Jingyao was Champion in:
 
1.  2010 ASEAN+ Age-Group Championships - Open Under 10 (Singapore's only individual Gold medalist)
2.  62nd National Schools Individual Chess Championships 2010 - Open Under 11
3.  2nd National Junior Blitz Chess Championship 2010

The prestigious chess title of FIDE Master was awarded to Jingyao in 2010. 

Jingyao was specially invited to play chess against two of the game's greatest Grandmasters, GM Garry Kasparov and GM Anatoly Karpov in July and August 2010. He was singled out by GM Kasparov as displaying exceptional chess talents for his tender age. The President of the Singapore Chess Federation remarked that Jingyao possesses special talents akin to a chess Grandmaster.

We will be helping Jingyao to prepare for important upcoming international tournaments such as the 2010 The World Youth Age-Group Individual Chess Championships in Greece. He is both hardworking and committed, being able to put in 30 hours a week in chess.


Our other Young Champions:

During the 62nd National Schools Individual Chess Championships 2010, PowerChess Asia's students completely dominated the event by winning 5 Gold medals out of the 6 age group categories! 



Girls Under 11
Champion - Shankar Neha

Girls Under 9
Champion - Sim Yen De Yue

Open Under 7
Champion - Sim Zun De Kai

Girls Under 7
Champion - Edith San